Tongue Twisting Dinners, Session 3:
reclamation of growth, attention to decay
@ an other world
Rotterdam


30/6/23

Tongue Twisting Dinners is a series of four monthly dinners hosted by Eathouse. They explore ways of initiating critical dialogue around contemporary urgencies by bringing people and culinary practice together. For each session Eathouse will host a different topic elaborated by guests whose research will guide the dialogue. The dinners will try out unconventional formats that attempt to dissolve the separation between host, guest and audience through inclusive prompts.

The conversation during the third Tongue Twisting Dinner will focus on gardening and composting on an urban scale as methodologies for living through ecological crises. We will be inviting guests Four Siblings (Müge Yılmaz, Marija Šujica, Emiel Wolf) to talk about their edible living labyrinth in Amsterdam Nieuw West and Kate Price & Guillem S. Arquer, who will discuss their recent research into communities within Rotterdam engaged in making compost.

These projects rethink our relationship to plantlife and soil, giving us resources for creating sustainable and biodiverse spaces. By exploring the cycles of growth and decay, they seek shared modes of existence between the human and more-than-human, based on practices of belonging and coexistence.

About the guests:

Kate Price is an artist and gardener from Naarm (Melbourne), Australia, currently working and wiggling in Rotterdam. Within her practice is a curiosity towards the manoeuvres we make singularly and collectively within our environs. Drawing from her upbringing on a horticultural farm in Australia and present solo and communal gardening activities, she is currently exploring how gardening practices can facilitate moments of exchange, reciprocity and relationship fostering between divergent beings.
https://www.kate-price.com/


Four Siblings is a public garden and a community project initiated by Marija Šujica, Müge Yilmaz. It will grow in the shape of a labyrinth in the Nieuw-West district of Amsterdam (Tuinen van West). The garden created a contextual space for art, social gatherings, and performances during the summer of 2021 and it is having a second edition in 2023.

Guillem S. Arquer's research and practice develops from a deep interest in site-specificity, improvisation and the poetic materiality of found objects. He is interested in the conceptual and technological infrastructures that support the bipolar world-views that obfuscate the connection of the human species with the Earth's ecosystems. Alongside his research interest in 'naturecultures', he tries to reimagine and develop what an art practice tuned to more-than-human worlds can be. He obtained his FA Bachelor Degree at Universitat de Barcelona and graduated from the MFA at the Piet Zwart Institute in Rotterdam, where he resides. His work has been presented individually and collectively in Spain and in the Netherlands in institutions, galleries and artist-run spaces.

Graphic Design Studio Lieneman
Photos courtesy Sophie Bates

Tongue Twisting Dinners is supported by CBK Rotterdam and Gemeente Rotterdam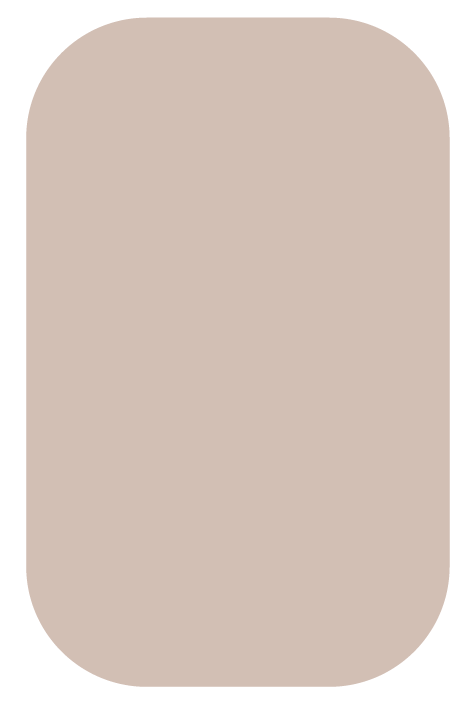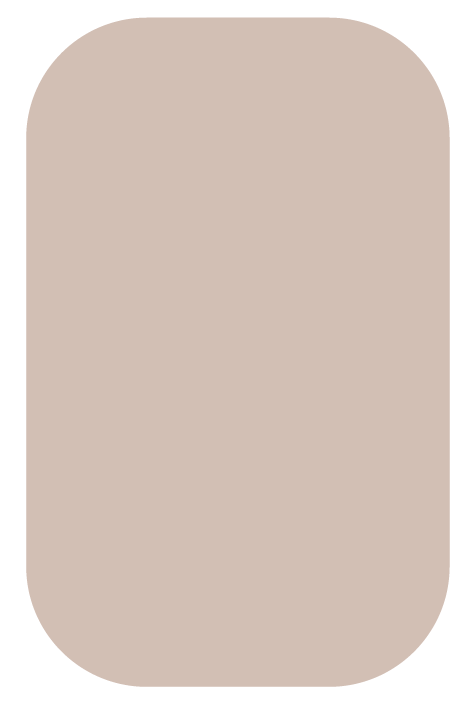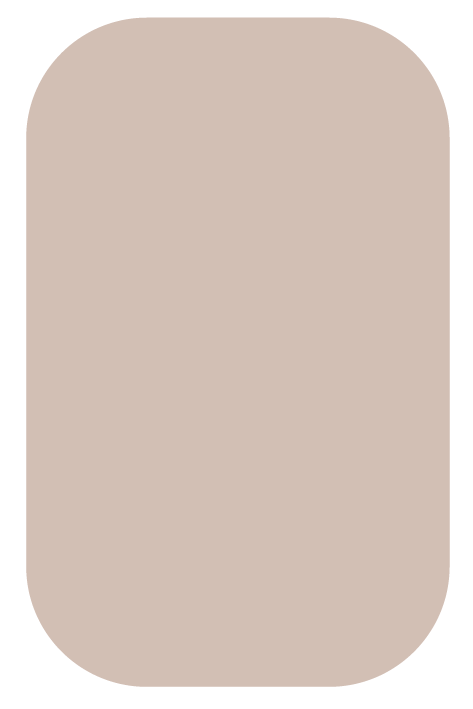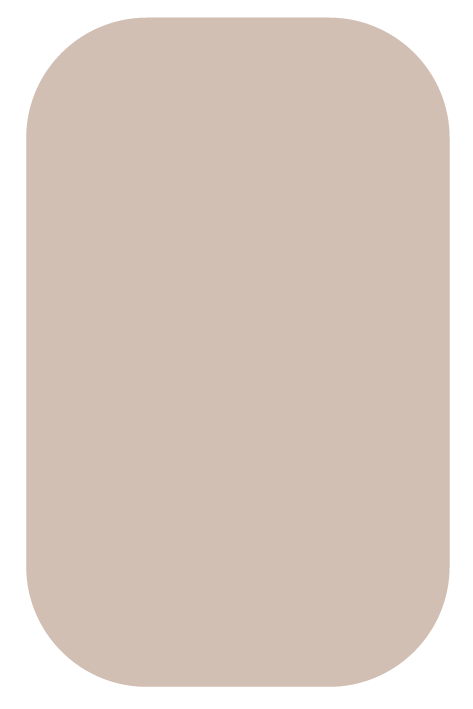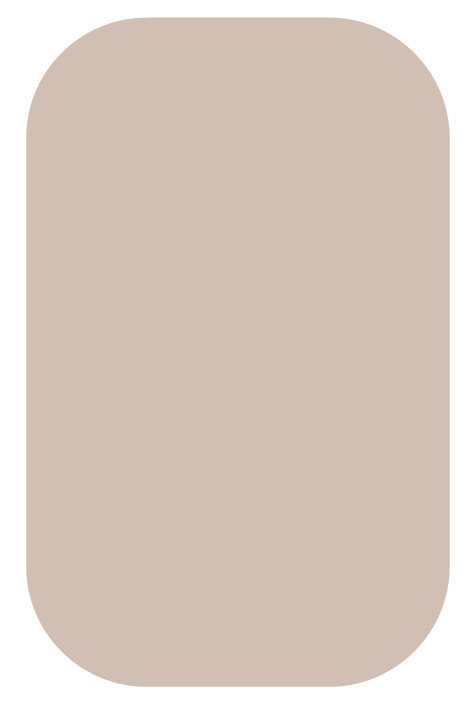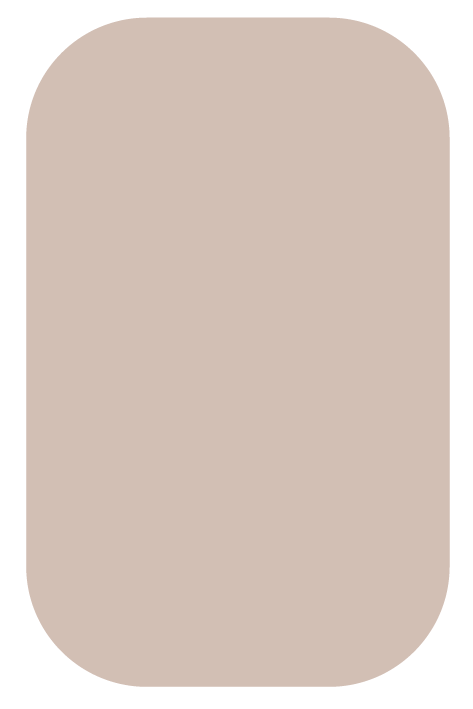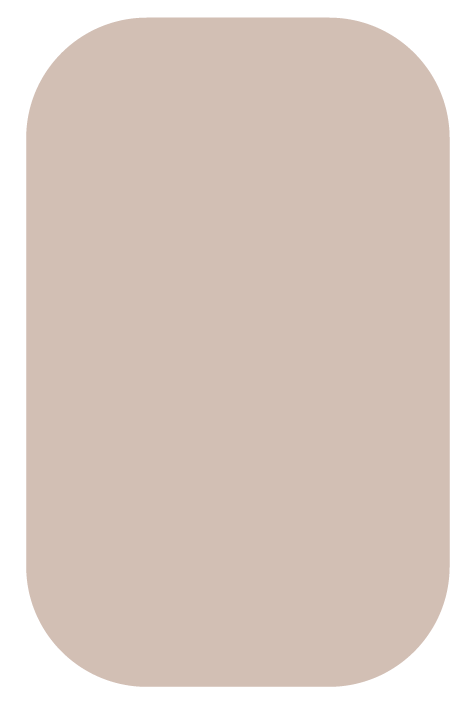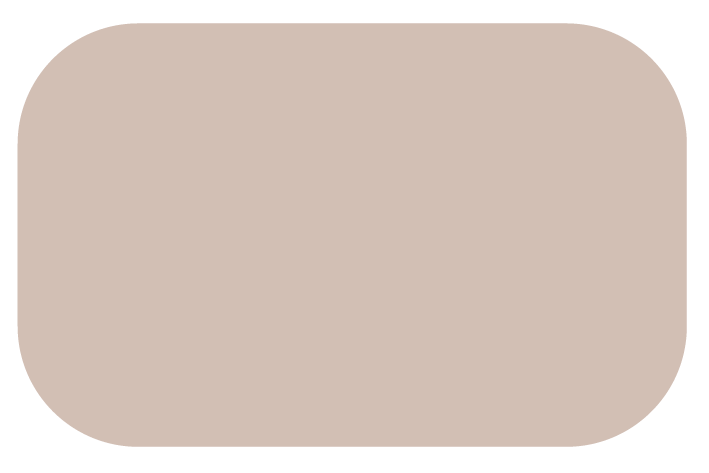 Tongue Twisting Dinners, Session 3:
reclamation of growth, attention to decay | DIGEST


Transcript of post dinner mail-out:

On Friday, 30th June, we gathered at an other world for the third session of Tongue Twisting Dinners. The conversation during this dinner focused on gardening and composting on an urban scale as methodologies for living through ecological crises. We invited guests Four Siblings (Müge Yılmaz & Marija Šujica) to talk about their edible living labyrinth in Amsterdam Nieuw West and Kate Price & Guillem S. Arquer, who discussed their recent research into communities within Rotterdam engaged in making compost.

The following mailout is an interpretive document of the dinner to be used as a guide to the discussion throughout the series. It is not intended to give a full picture of the conversation but to mark points in the discussion that felt important and possible avenues of enquiry and touchstones for our further sessions. It has been compiled from the generous contributions of the participants of the dinner.

Menu and moments
Elderflower chamepagne [sic]
Müge and Maria brought an elderflower "chame-pagne" (named thus to avoid legal conflicts) that they brewed from foraged flowers.

Once you till (2021) – Sol Archer
We watched a short clip of Sol's film documenting a harvest event at Four Sibling's land in Amsterdam Nieuw West.

Starter
Gazpacho
The starter used a hybrid recipe from our last guest Santiago Pinyol and our friend Carmen Jose's mother Carmen Rubio García.

Seed manifestation
Kate, Guillem and Four Siblings brought seeds to share with the dinner audience. Before the main dinner each person made an intention for the future whilst planting their seed on the table arrangement.

Moussaka
The main was cooked by Four Siblings, both Marija and Müge brought recipes from their homelands Serbia and Turkey. These countries have overlapping histories due to their geography and Serbia's occupation by the Ottoman Empire. Each country's recipe differed, with the Serbian using Bechamel sauce and the Turkish yoghurt.

Şeftali Tatlısı
Ulufer brought her mother's recipe of peaches, ice cream sprinkled with almonds and nutmeg.

Composting ritual
To finish the night, Kate and Guillem appropriated a Roman ritual where the food waste from cooking and eating the dinner was buried in the garden. We also planted the seeds from the manifestation that took place earlier in the evening.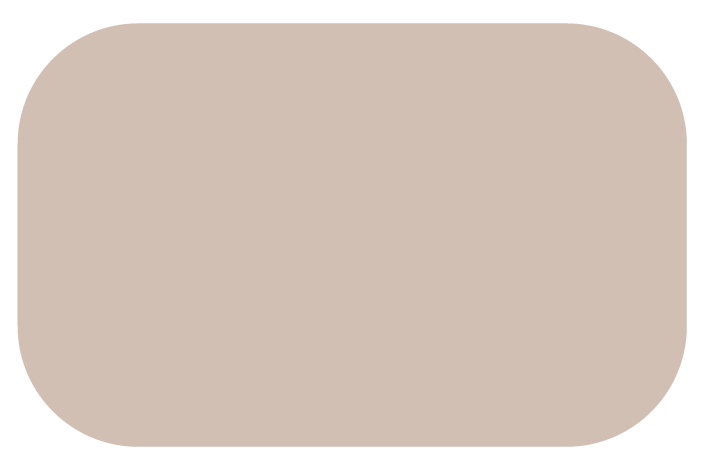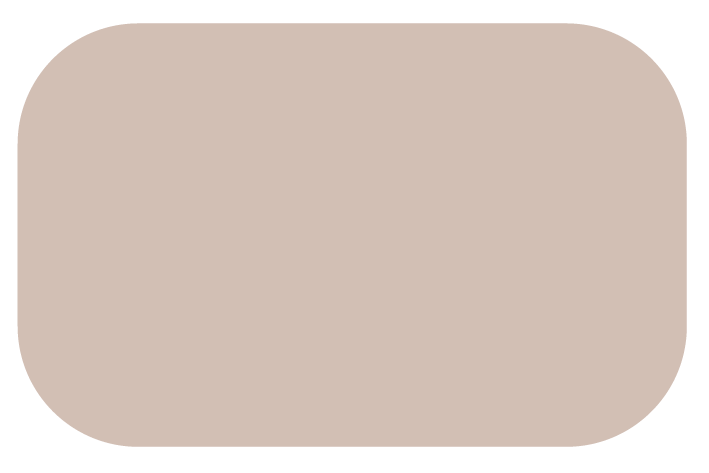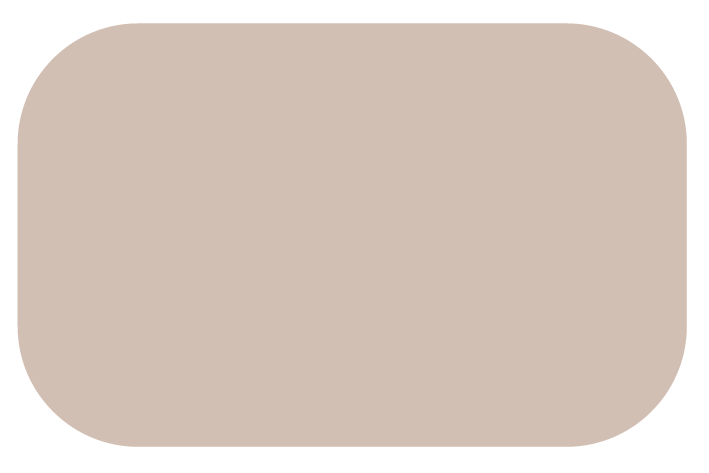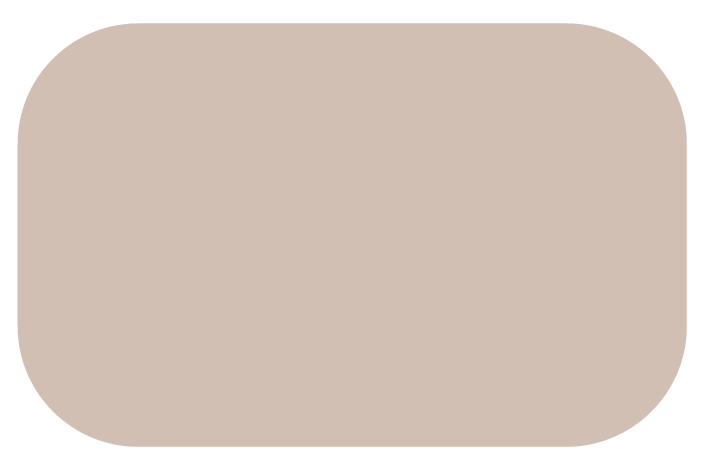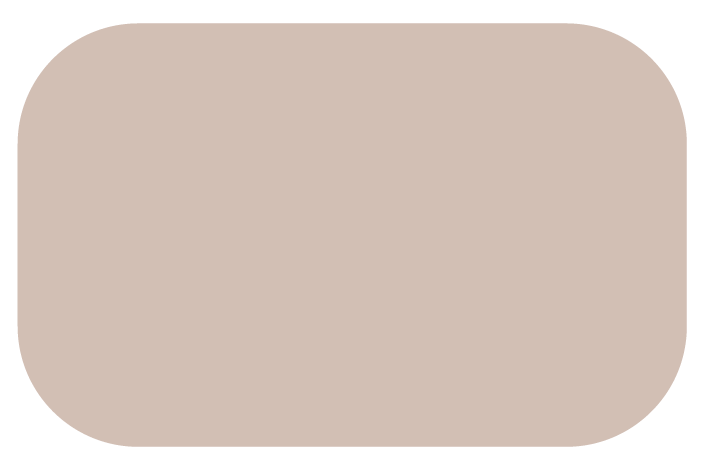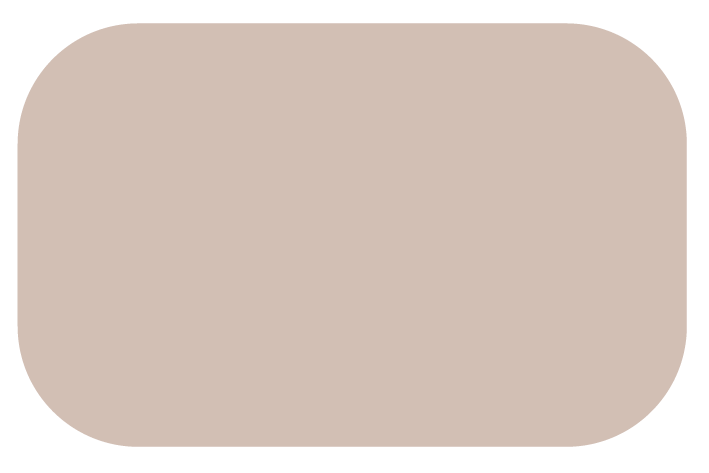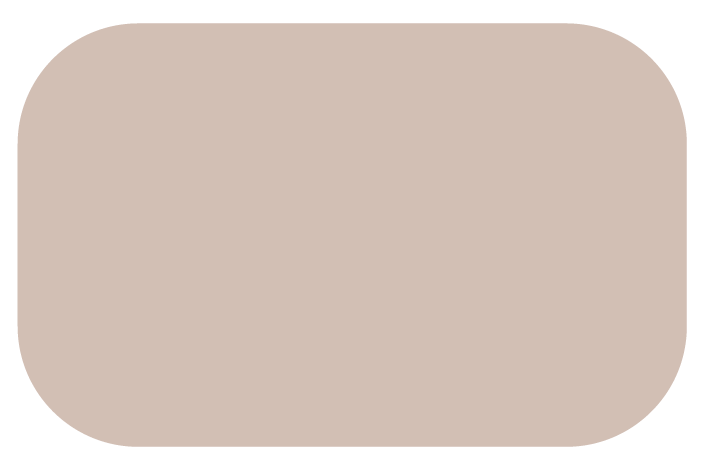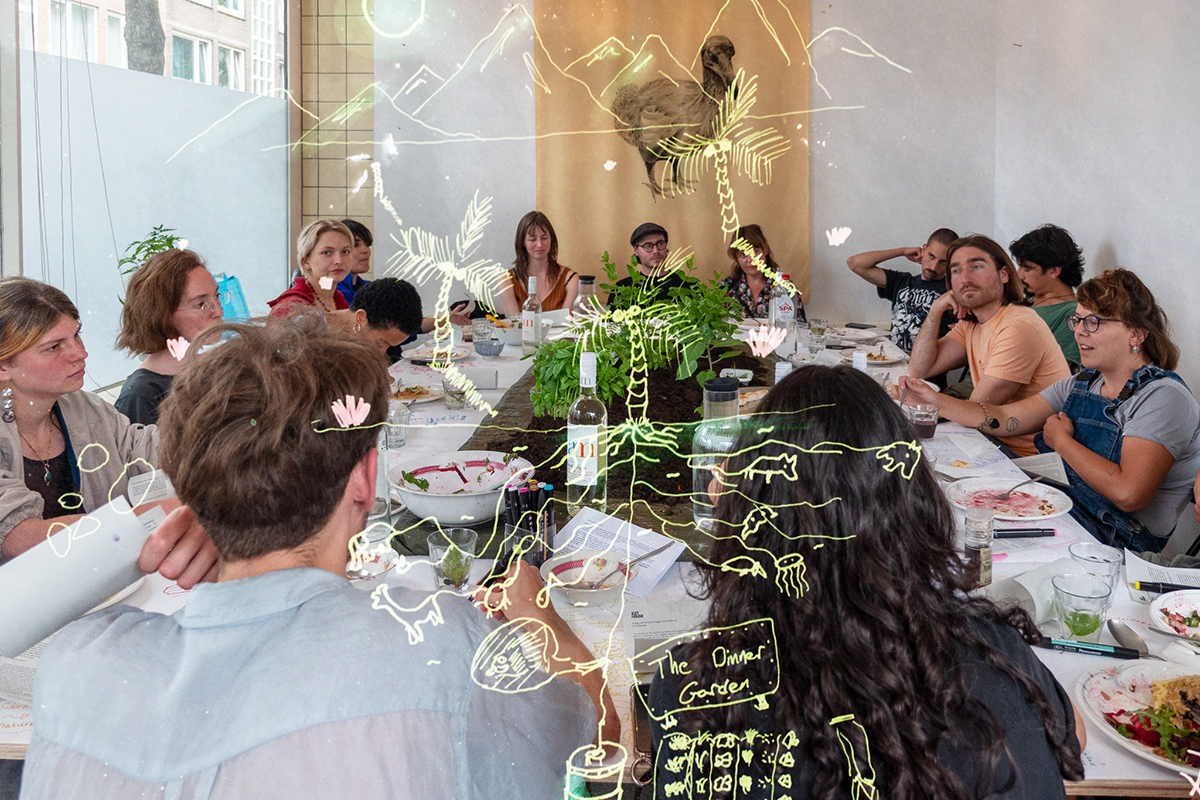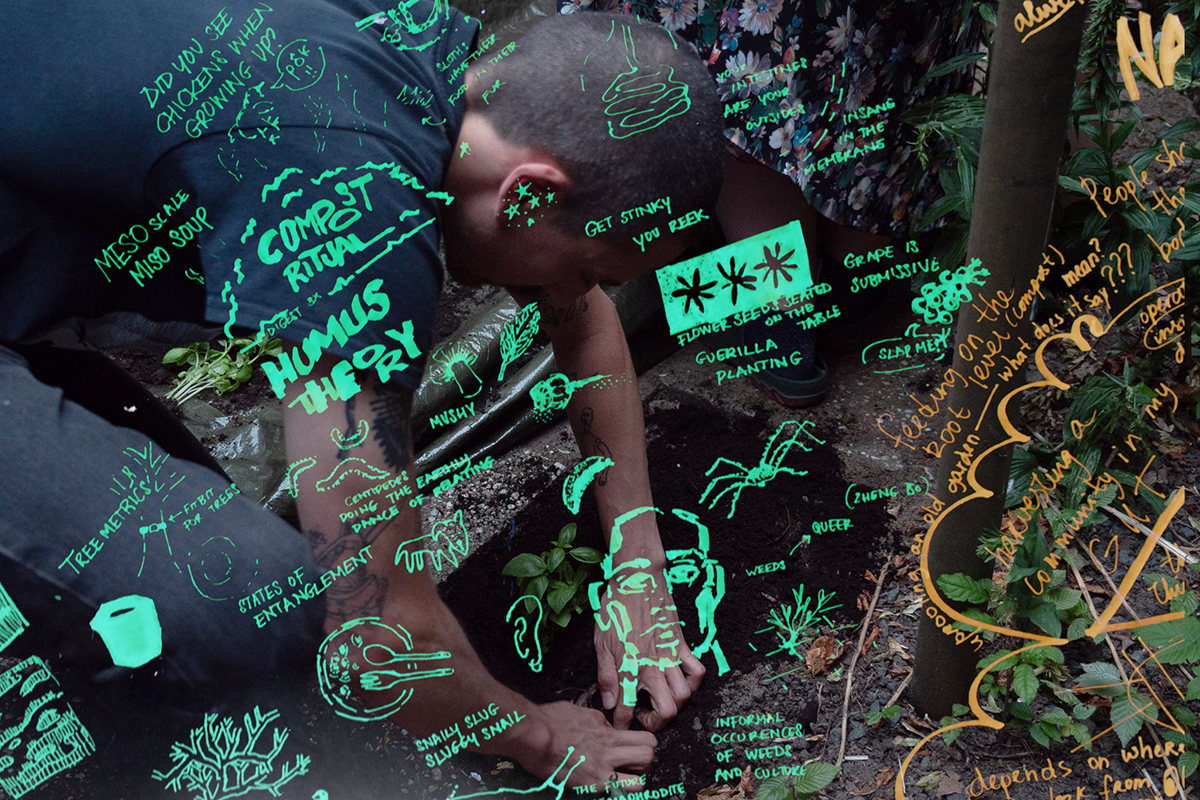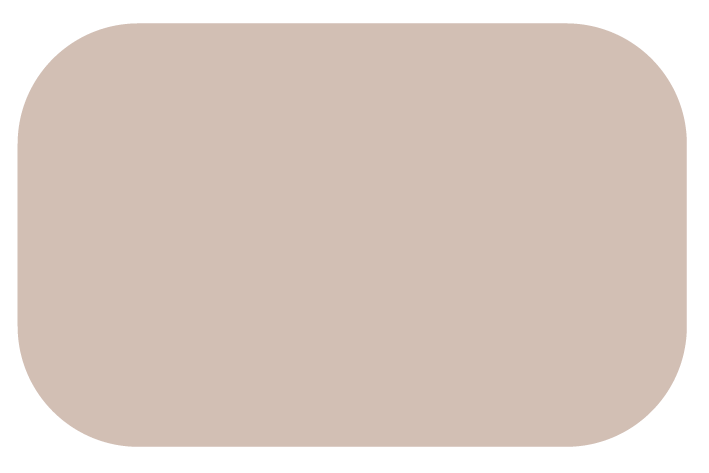 Further recipes and readings:

Braiding Sweetgrass by Robin Wall Kimmerer, 2013
Field report: Ik zie, ik zie, wat jij niet ziet! by Manon Verkooyen and Jake Caleb, 2022
"We don't seem to live on the same planet" A Fictional Planetarium by Bruno Latour, 2019
The Flowering Wand: Rewilding the Sacred Masculine by Sophie Strand, 2022.

Gazpacho recipe:
Ingredients
1 kg of pear tomato (not the salad one, and as mature as possible)
1 big cucumber
1 garlic clove
1 quarter of green paprika
1 apples (optional for texture)
Method
Peel cucumber and leave with salt for 30 min
Peel or boil the tomato to remove the skin (optional to remove the tomato seeds if you can be bothered)
Macerate all the ingredients in a bowl with olive oil and vinegar from 3 to 24 hours in the fridge
Blend everything in the mixer while adding adding more olive oil.
Leave a couple of hours in the fridge again, it is worth it (don't add ice!).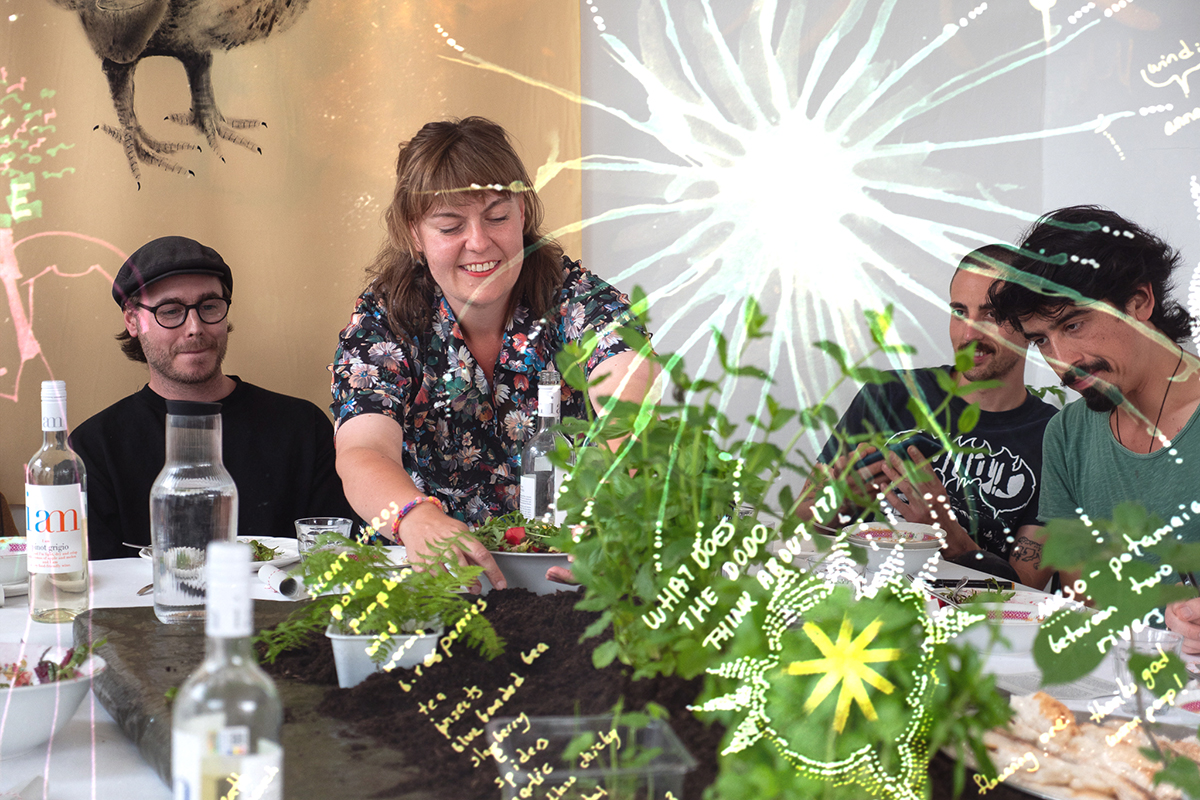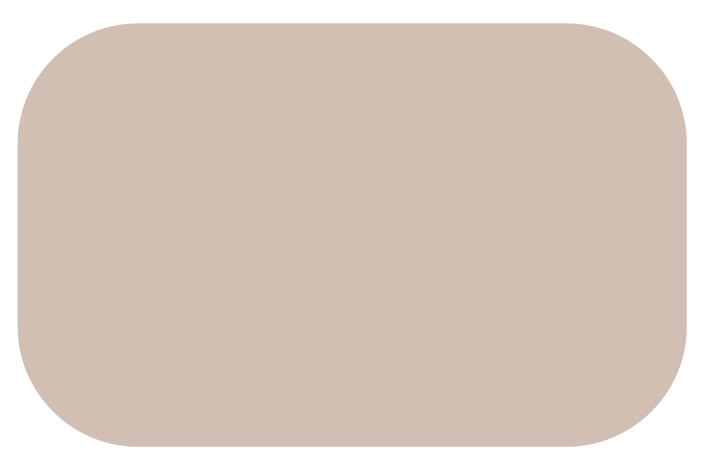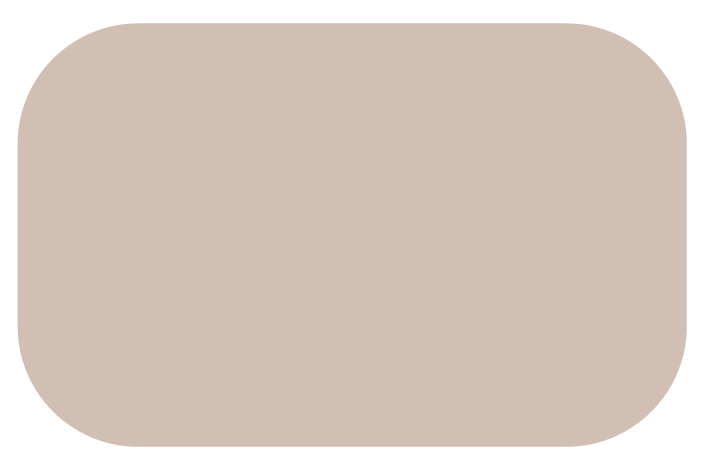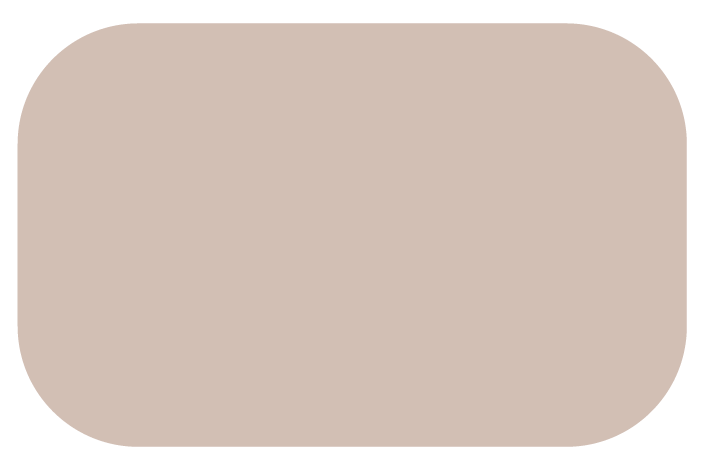 Food for thought

Four Siblings introduced two terms they had been thinking about: precariculture and chaoticulture. Precariculture is an alternative to permaculture due to issues with the latter's etymology. Permaculture, (permanent + agriculture) denotes a need for permanent land, a privilege that Four Siblings and others who work with gardening in urban spaces rarely have. Precariculture instead examines how a precarious agriculture can be possible. For instance, Four Siblings only use annual plants rather than biannuals due to their nomadic status. As an alternative to industrialised agriculture Four Siblings propose chaoticulture. Rather than plan exactly what to plant, chaoticulture involves planting a mixed blend of seeds at the same time to see what will emerge and what will flourish which gives room for play, experimenting and learning.

We discussed Animism, the belief that everything in the world lives including mountains, rivers and plants. This came from a conversation around giving natural forms such as rivers, personhood so they have legal status. Although this can be effective against the exploitation of their natural resources, it's firmly entrenched in the logic of law, statehood and capitalism. We discussed artists such as the Embassy of the North Sea who are trying to give a voice in Dutch parliament to what is living in the North Sea. We discussed alternative methods of acknowledging and giving agency to everything living or not living that exists in nature. How could giving agency give them rights?

At the beginning of the night, we asked everyone about nature's silent hero that they felt most associated with. Earthworm's were the most popular choice as people's silent hero from nature for their role as decomposers that turn waste into regenerative soil. Worms digest everything three times, an analogy that resonated with those round the table who often find themselves returning to and digesting the same concerns and themes within their work.

Guillem discussed an alternative to using 'it' to describe earthworms and other more-than human entities. In his thesis he used the 'qui' pronoun (who in Catalan). This is similar to ki/kin which is used as a gender neutral pronoun. Another common occurrence is using feminine pronouns when describing the planet or nature such as with "Mother Nature". This can be problematic as it associates the female with something that cannot defend itself and needs protecting.

A lot of times we think about how we can connect more with the natural world outside of us. However perhaps we can also think of connecting to nature inside ourselves. Müge mentioned that we are never alone, there are many microbes inside of our guts for instance. It was also noted that we are beings that harvest a community in our guts. Our digestive system is a passageway that passes all the way through our bodies, literally the outside on the inside. The microbes inside of us harvest the outside world, extracting nutrients and sustenance.

On a much larger scale, we discussed the mapping and measuring of natural resources using LIDAR technology. These smart measurements are used by companies to promote biodiversity in places such as forests, however this is typically a guise for capitalist interests, where the accurate measuring of natural resources is used for profit or carbon offsetting schemes.

We wondered if there was another scale of thought and action possible between the micro and the macro. The term mesocosm (literally medium world) is a scientific term for a partially enclosed outdoor experiment, lying somewhere between laboratory conditions and the real world . This medium scale – of defined parameters within certain conditions – is one many of us are used to working with when creating places such as gardens or artist-run spaces. These can be potential sites for experimentation that propose new models of co-existence. (Fun fact: the modern name Mesopotamia, comes from the Greek for middle—mesos—and river—potamos— literally meaning a "country between two rivers." Those two rivers being the Tigris and Euphrates.)

We have been taught about nature from a Darwinistic lens in schools. The essence of this education was based on theories like 'the survival of the fittest', 'natural selection' and 'competition'. We wondered what our lives would be like if we were taught about mutualism, interaction and cooperation when we were younger.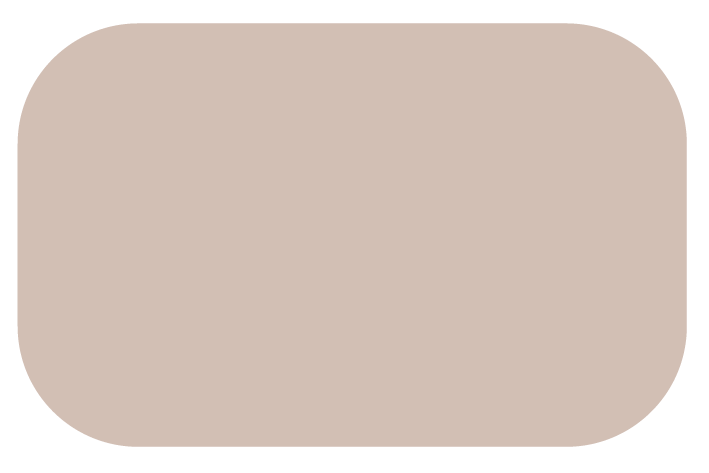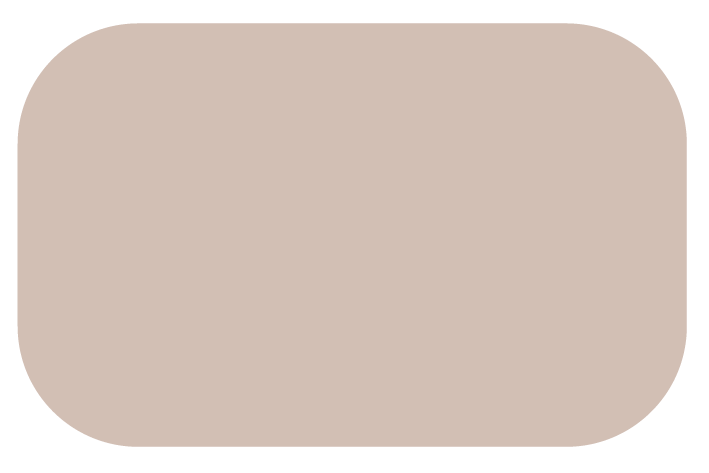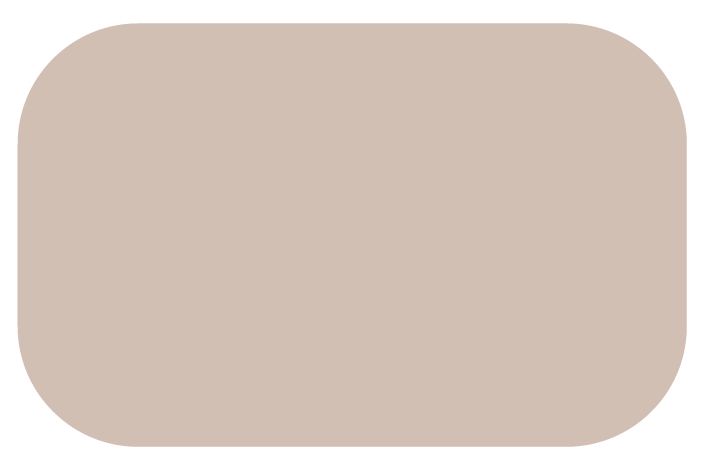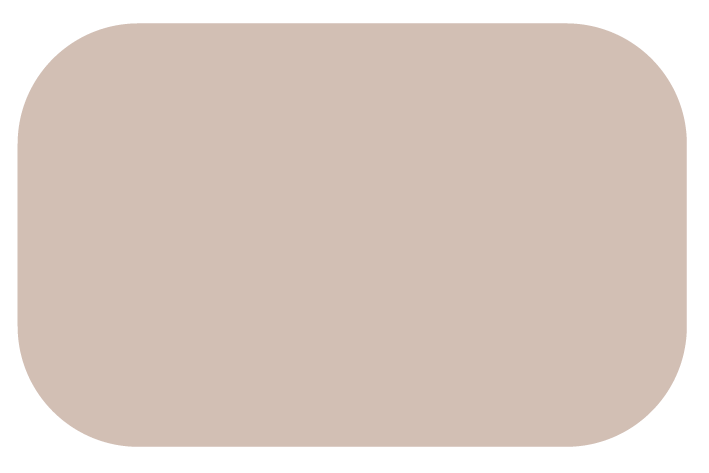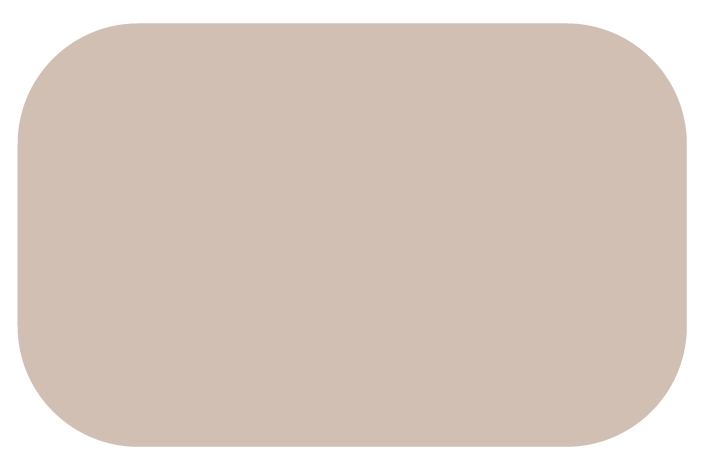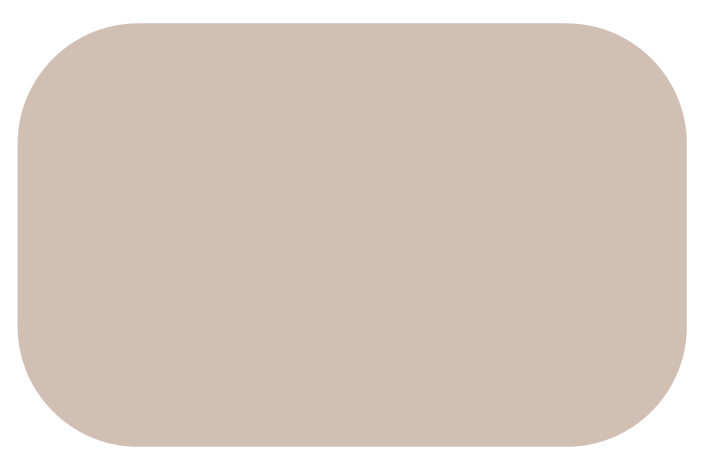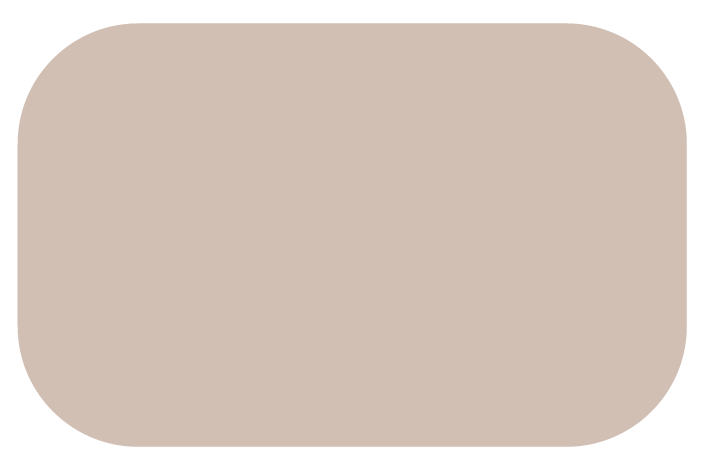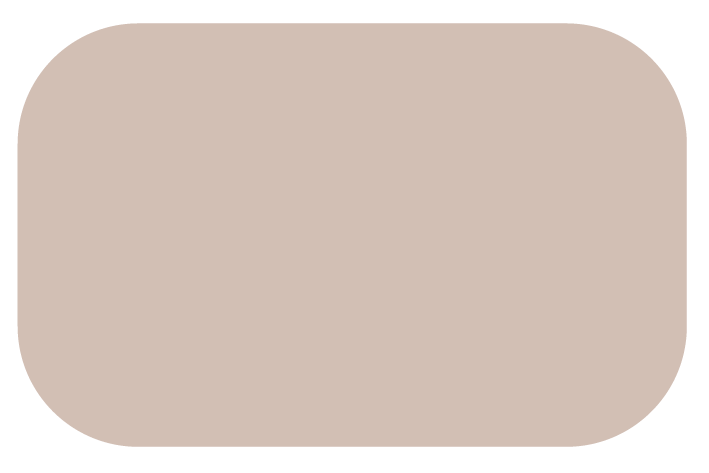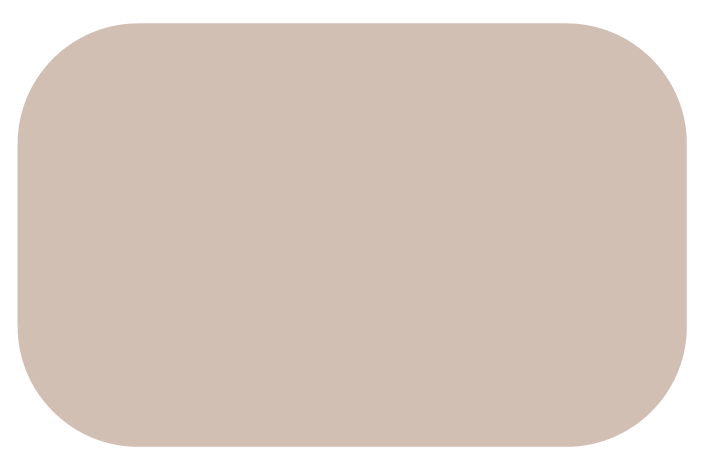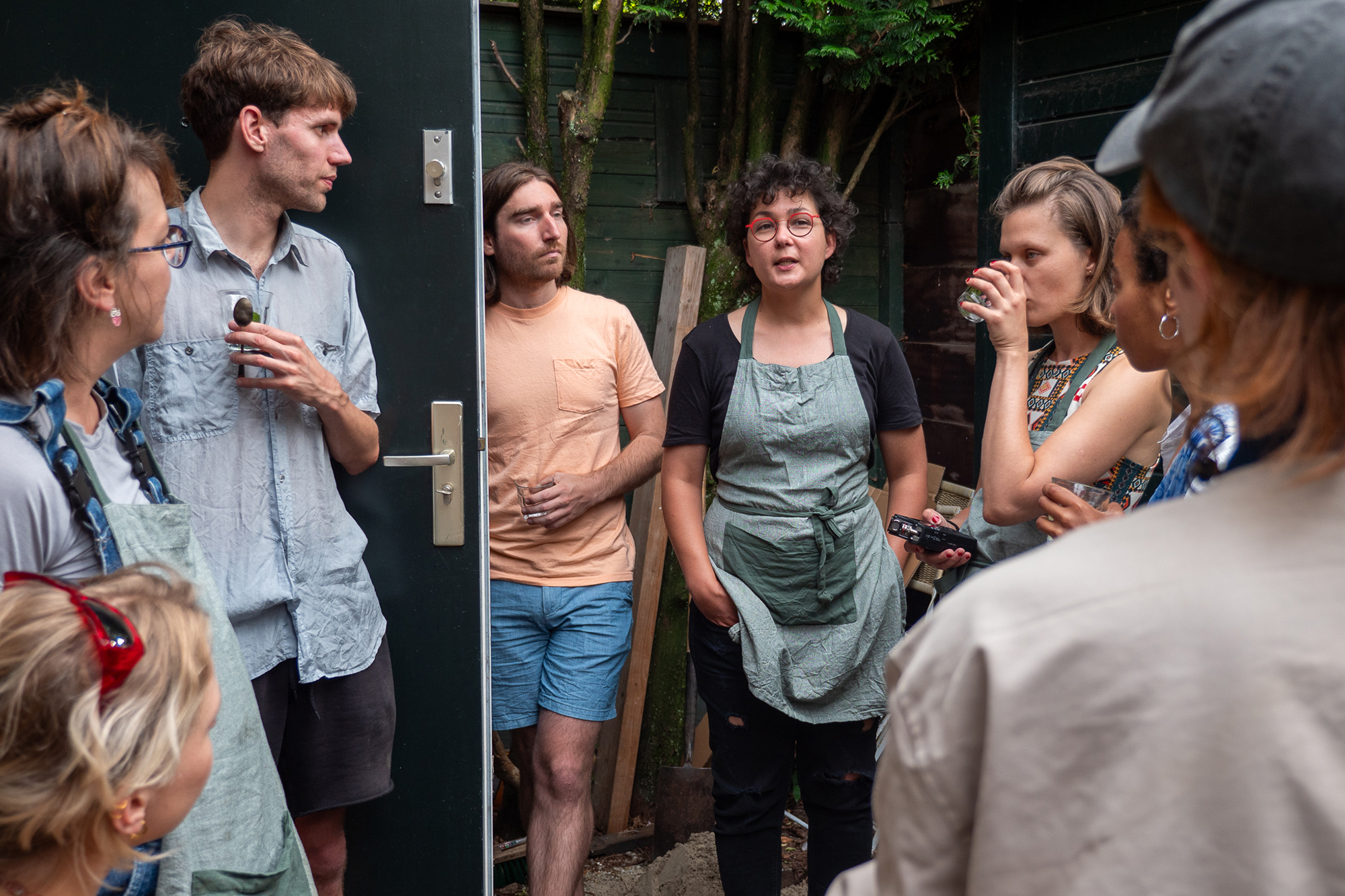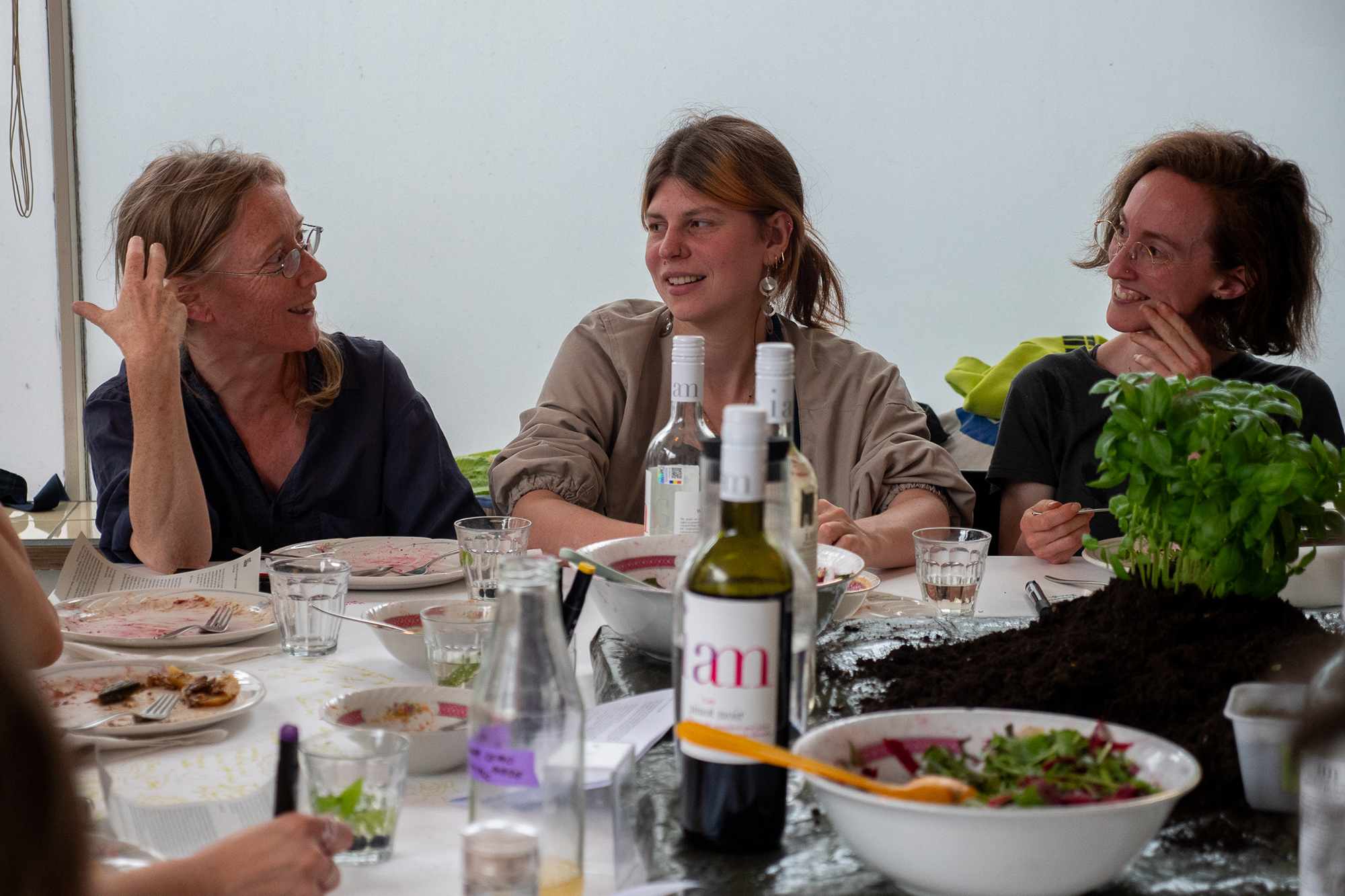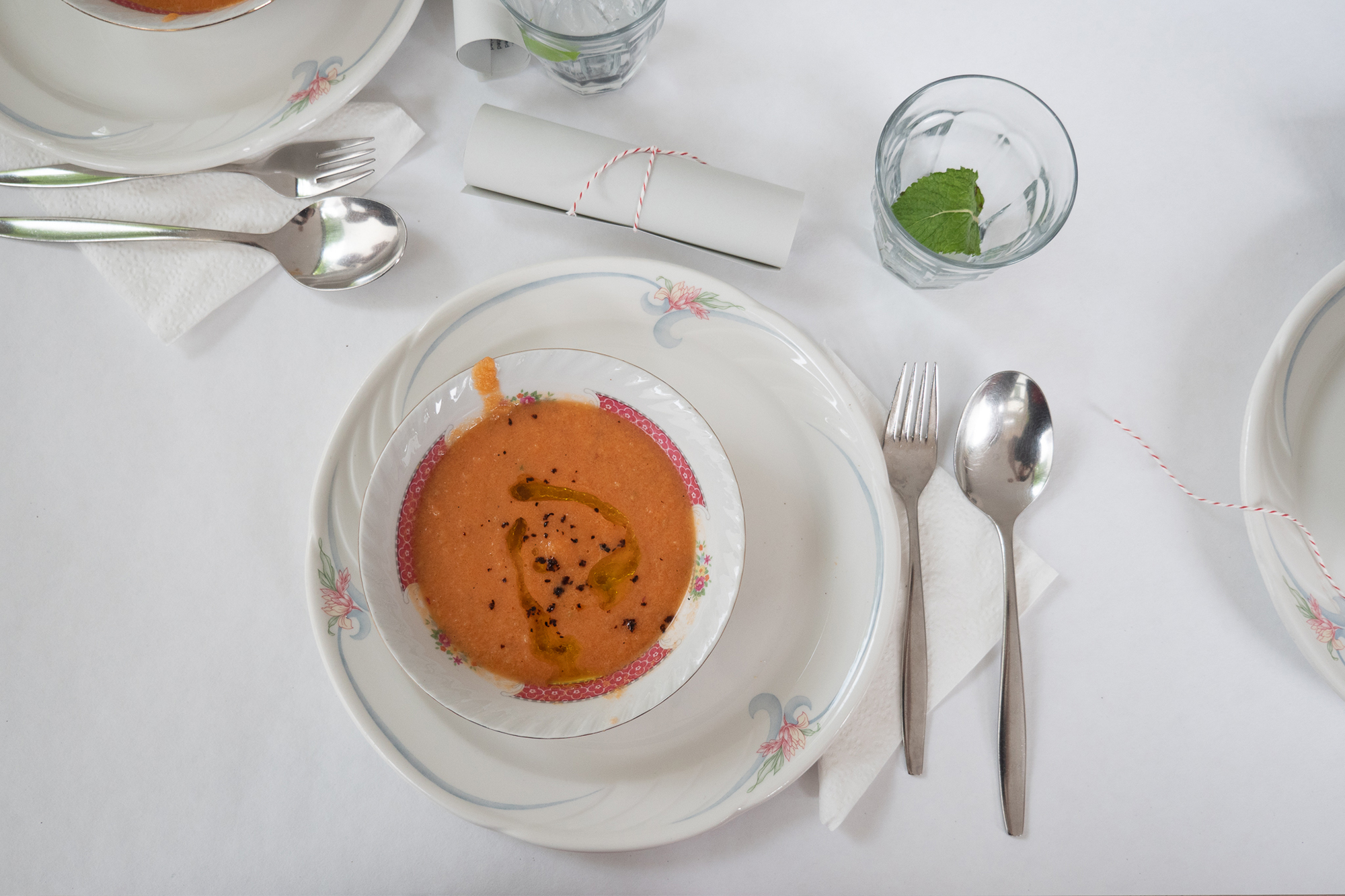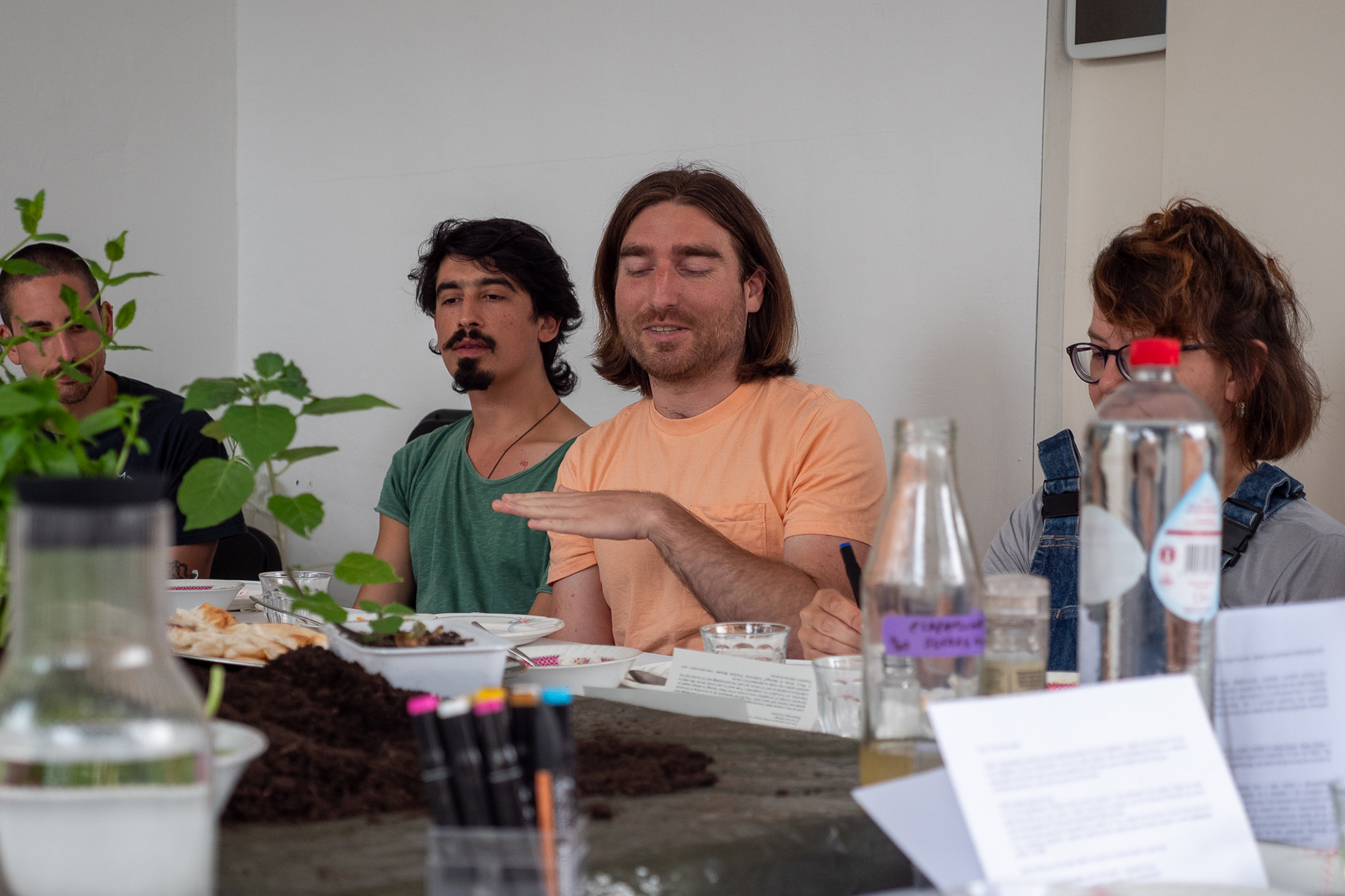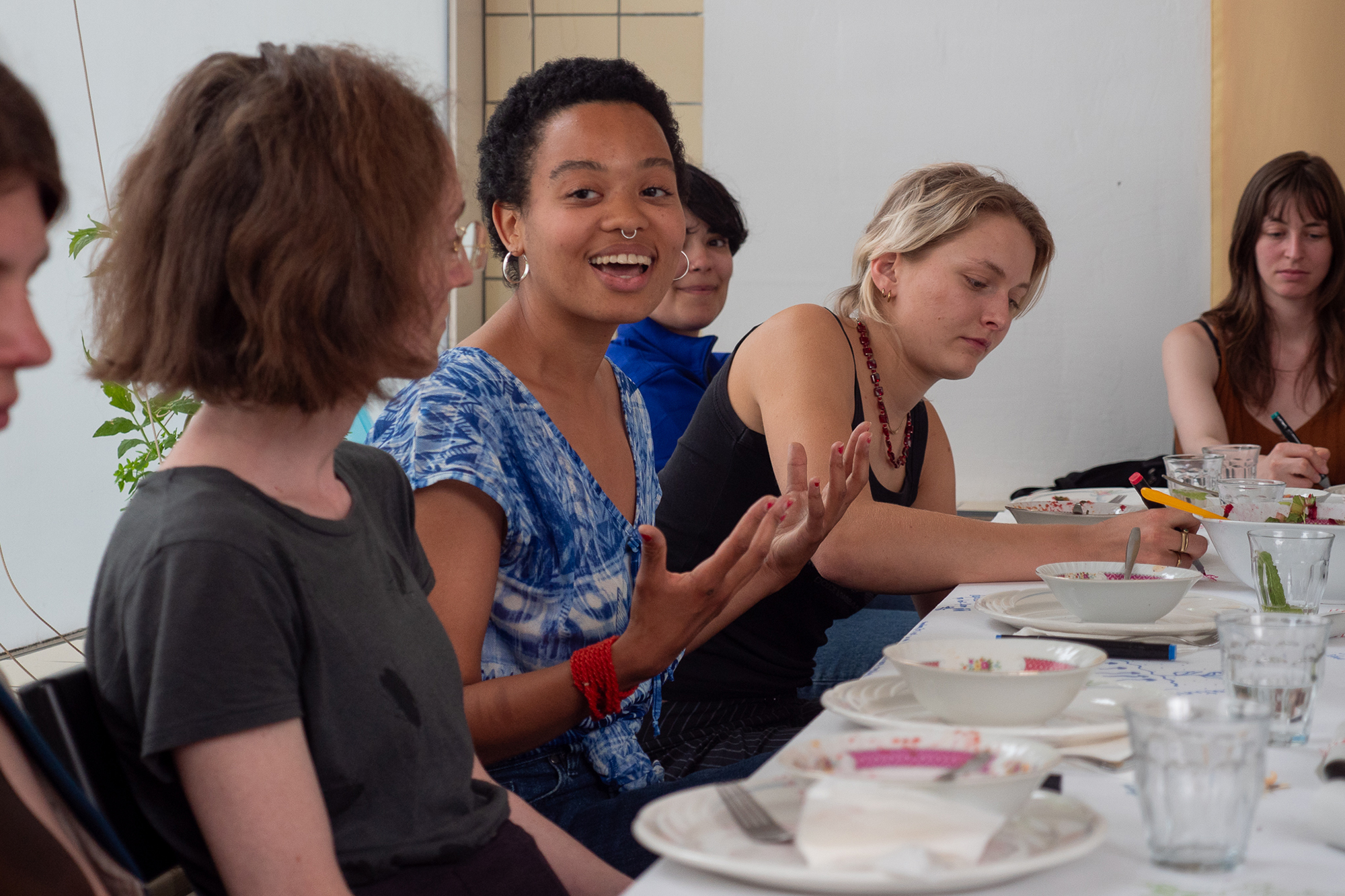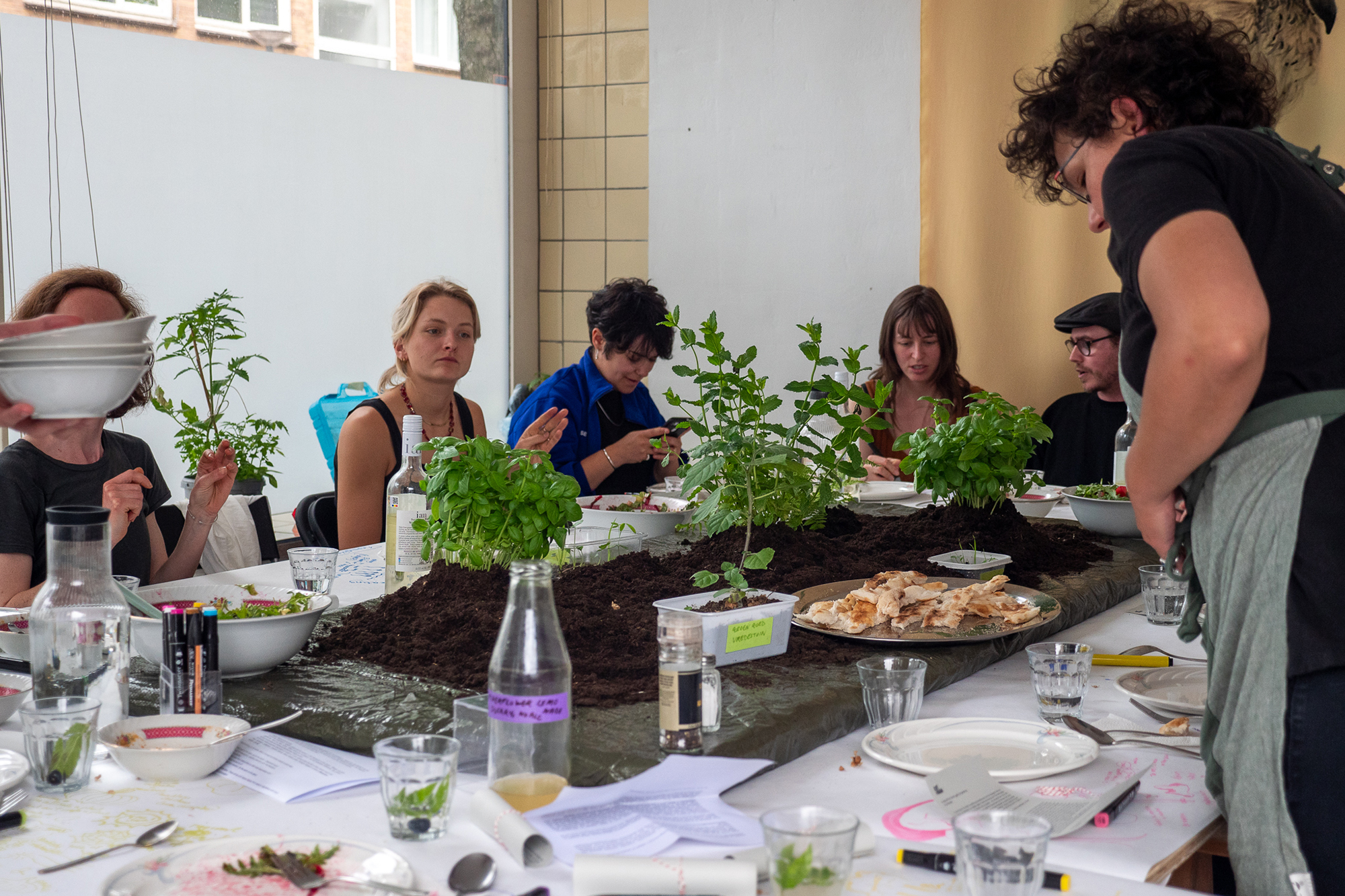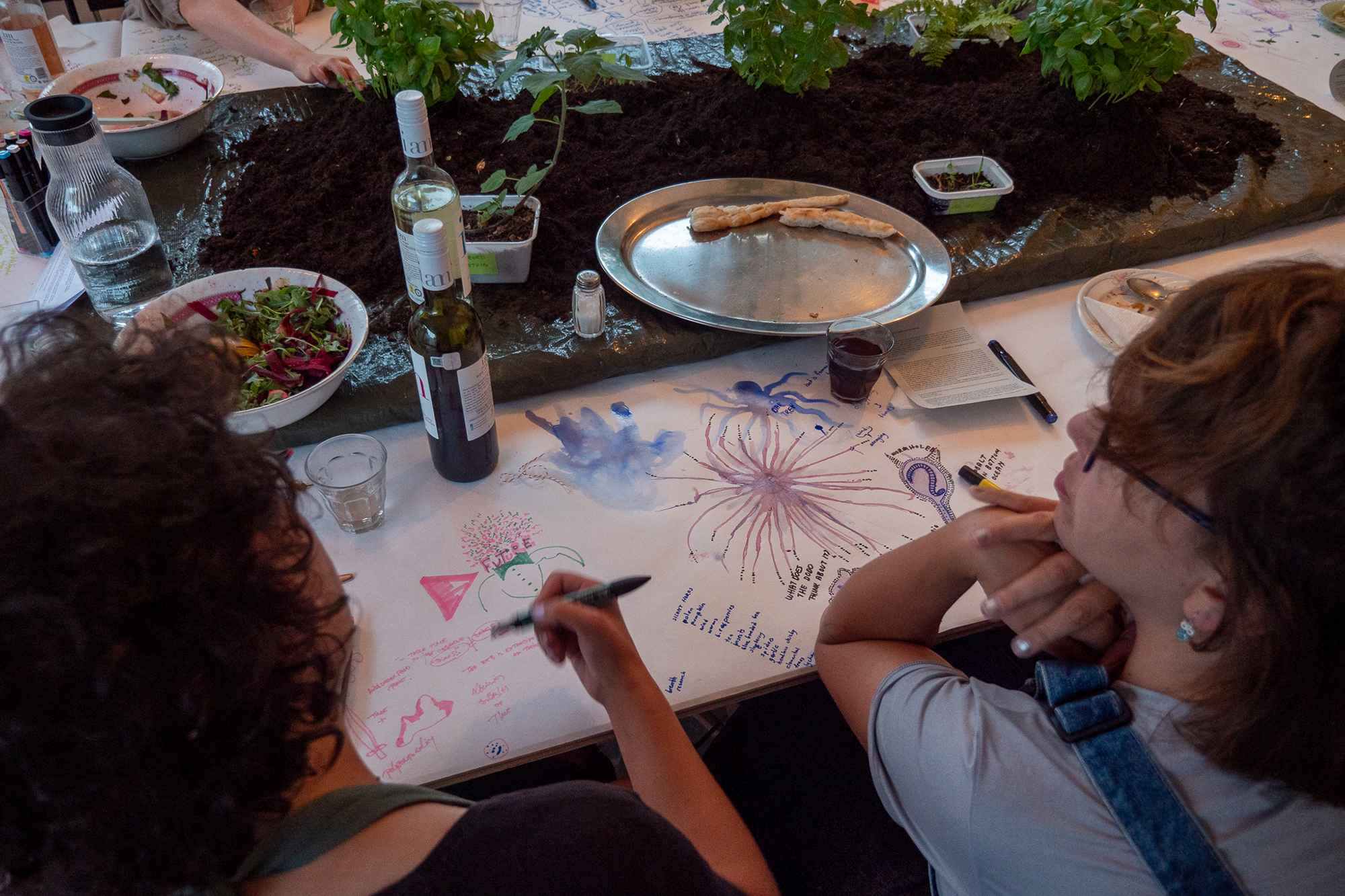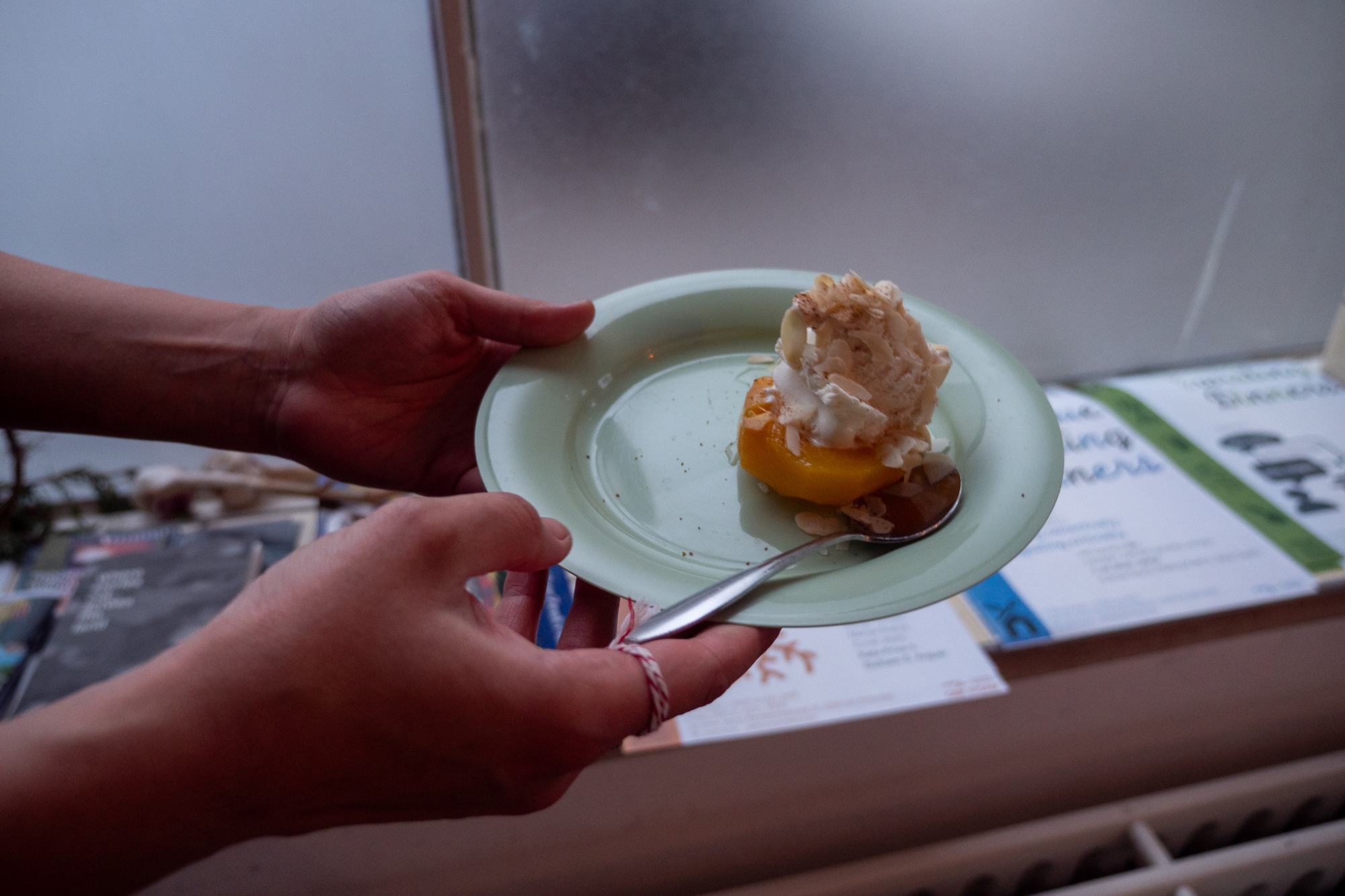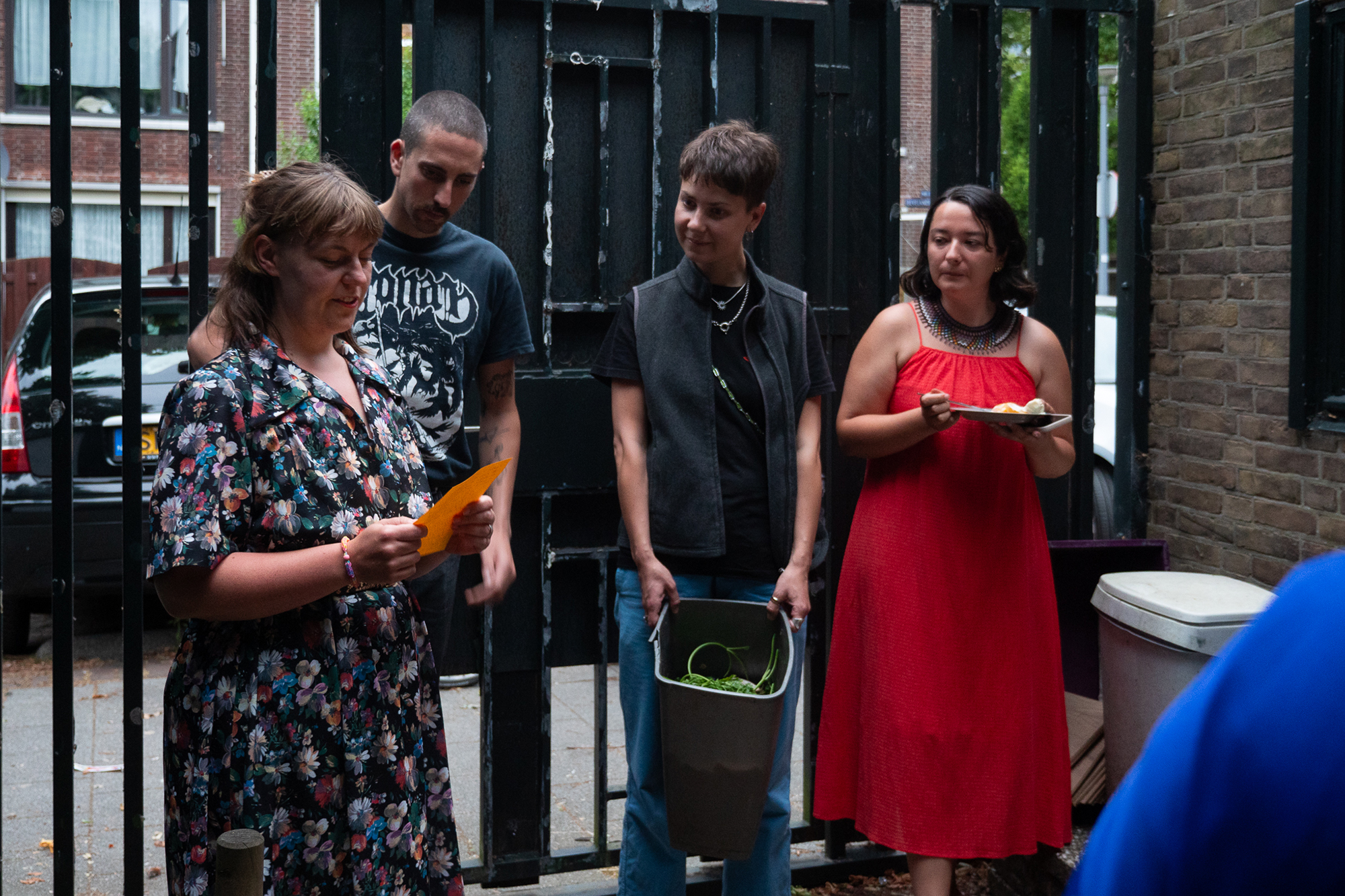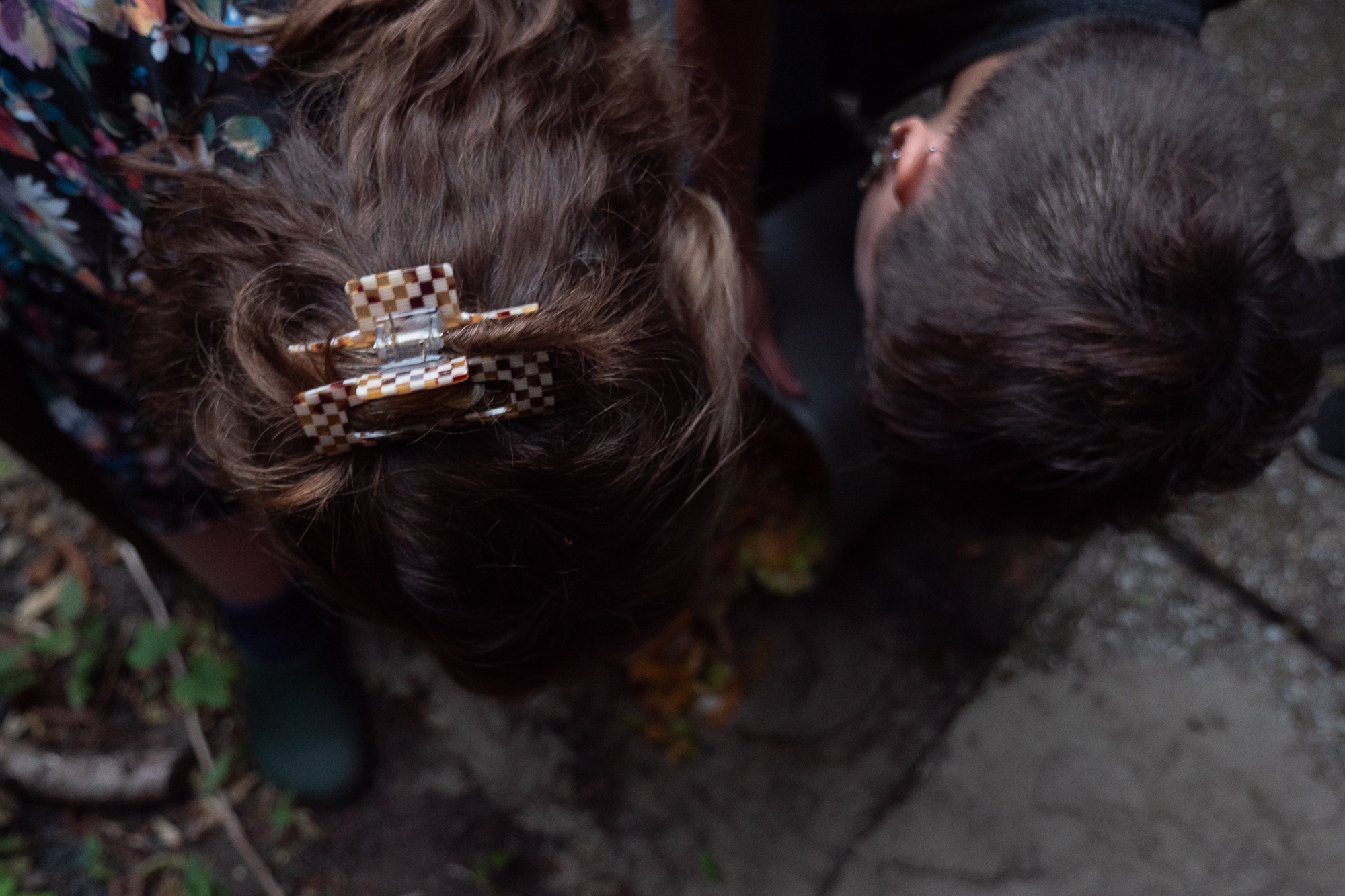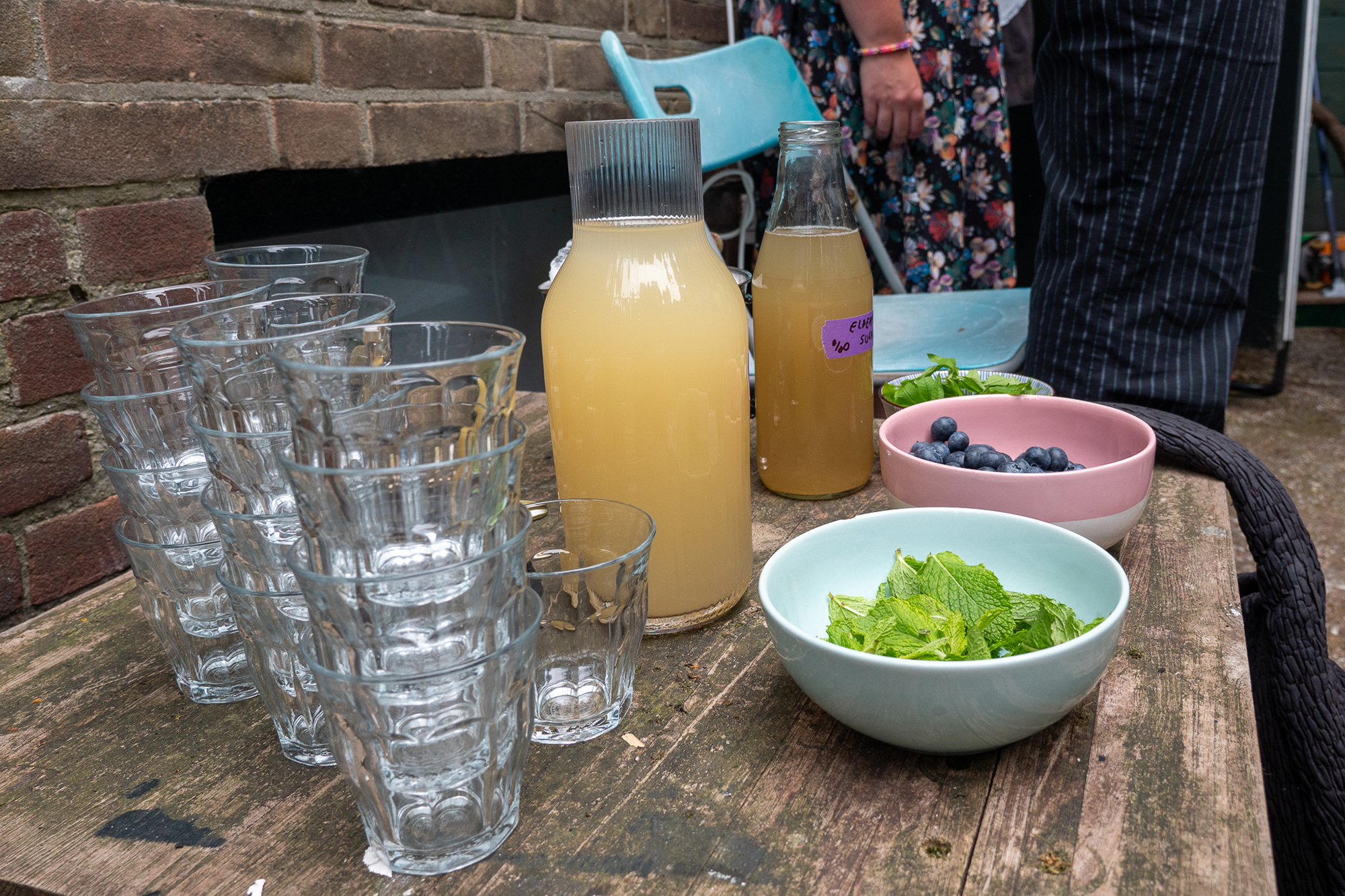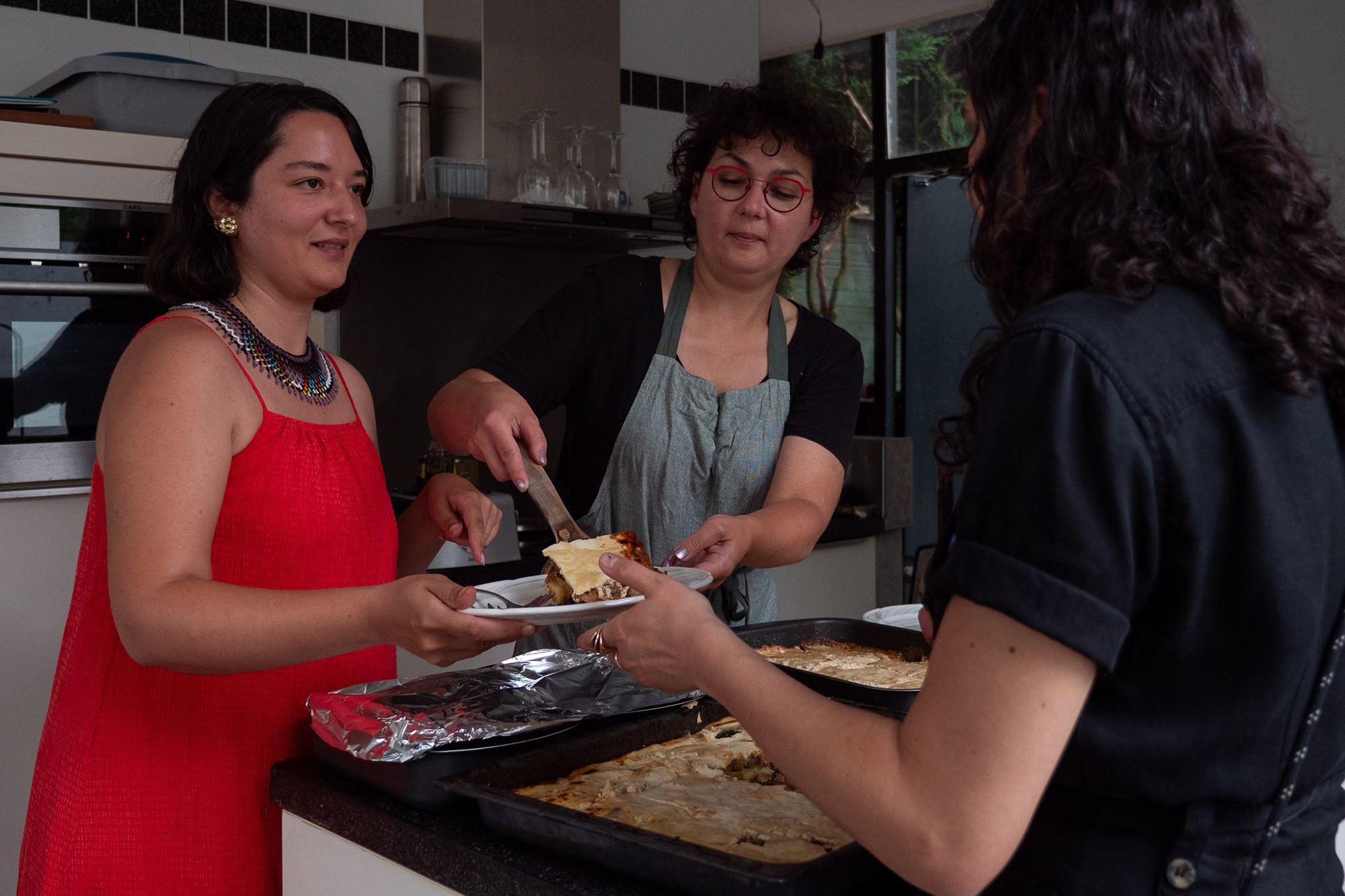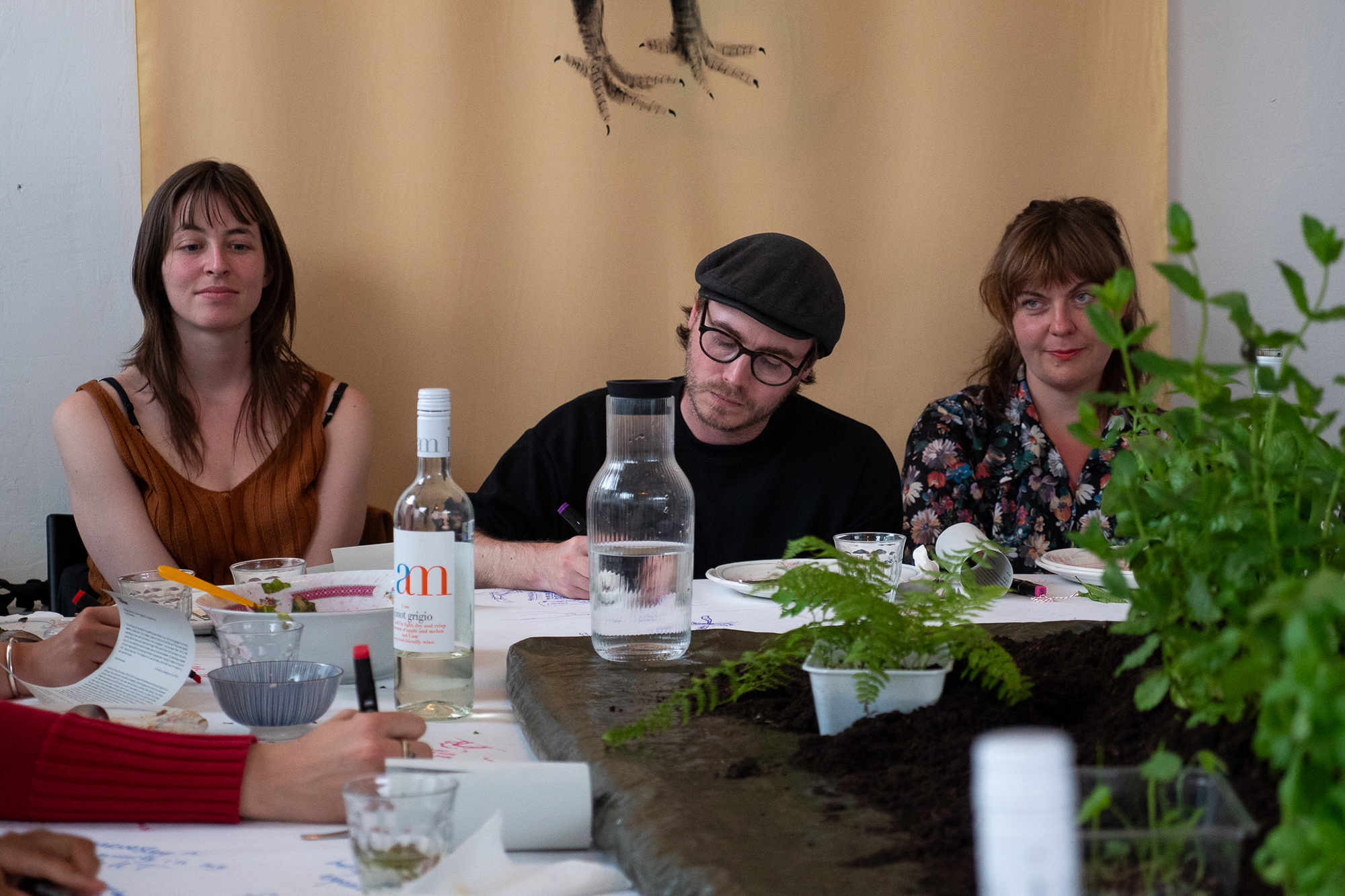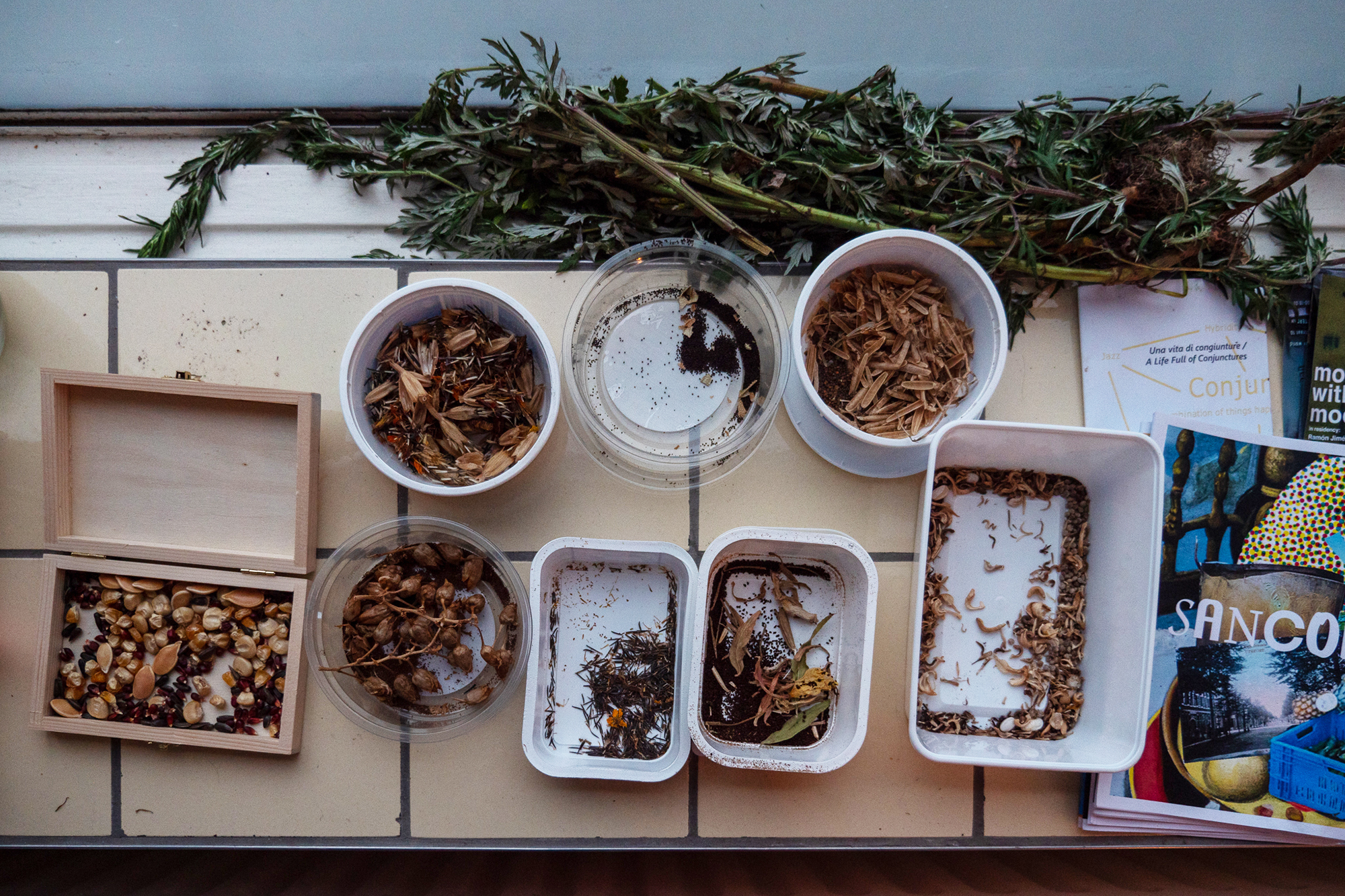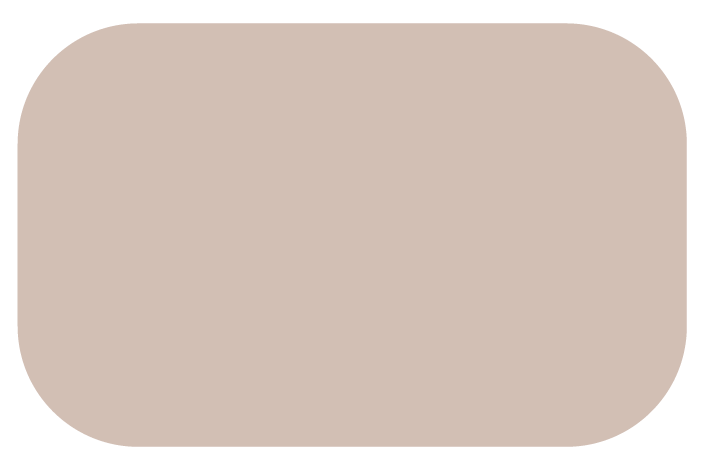 Compost ritual text - Kate Price & Guillem S. Arquer

A peeling, a root, a scrap, little organic offcuts gathered from our collective dinner, set aside as we tenderly prepared these flora beings for our own later sustenance.

Here we dig, a small insertion into this soil, the dirt loosened through hands and tools - deep enough to hold, though mindful of the entangled lives of those beneath, let's try not to disrupt them too much.

Into this hole we make our offering - to the earthworms, bacteria, actinomycetes, fungi, protozoa and nematodes of the soil communities of this garden, to nurture their doings and their potential mineralization for the nourishment of fertile futures, be it that of themselves, the inhabitant species, or the beings yet to venture to this place and make it home.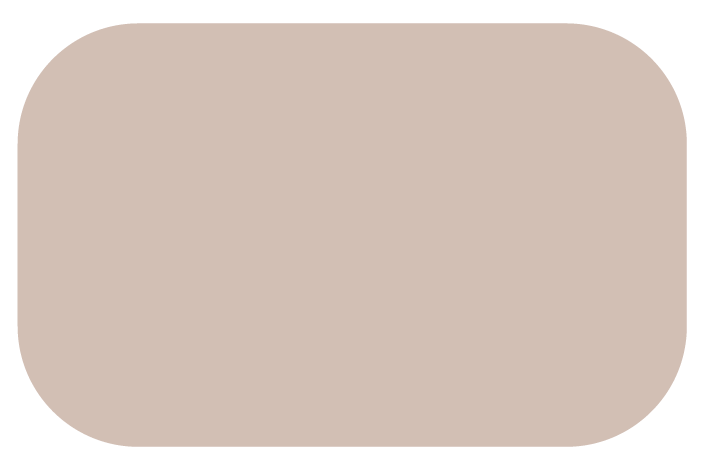 home